Combine language learning and watching TV
At Lingoda we're big fans of using TV shows and subtitles to help learn a language. Especially when it comes to understanding words and phrases in the right context, and listening to different accents.
So we got really excited when we heard about a new plug-in called Language Learning with Netflix.
How does it work? Just download the extension to your Chrome browser. Open it and select the language that you want to learn and the software recommends a list of titles to watch.
You can click straight through to your Netflix account (make sure that you are logged on already).
Boost your vocabulary
There are plenty of other reasons to love this widget if you're learning a language. Firstly it comes full of features that come in handy when you're watching a programme in another language.
Sure, you can do the basics, like pause from your keyboard, when you want to note down a tricky phrase. But you can also use a vocabulary selector to highlight useful words aimed at your learning level.
And if you're feeling super diligent, you can automatically pause at the end of each subtitle. Perfect if you want to learn that episode of Friends off by heart in your native language. (Trust us, we know people who do this).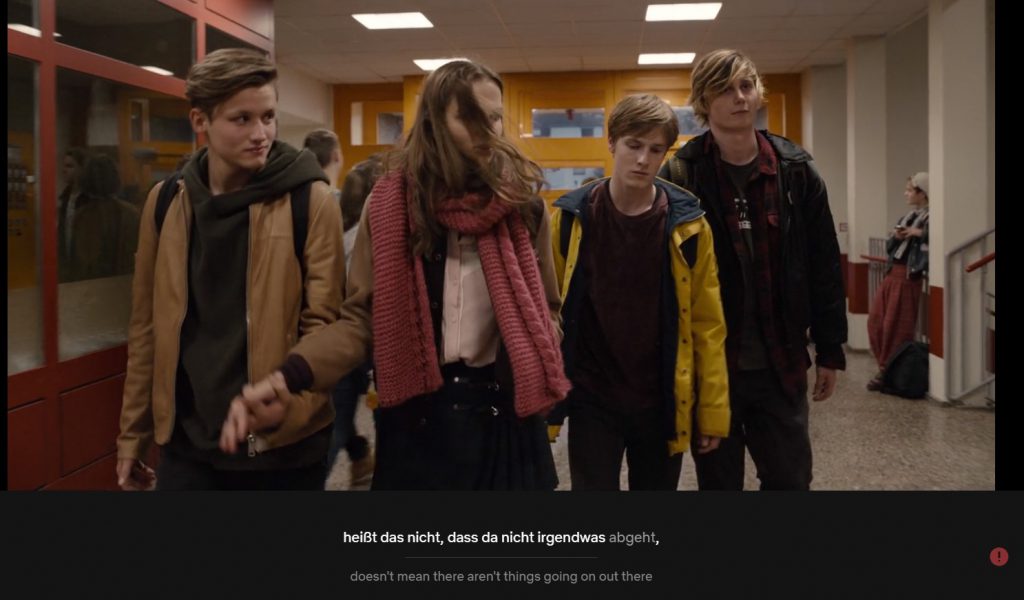 No phone zone
As you've probably gathered, this only works on your computer, with a chrome browser, but all the same, we figure that if you're in study mode, you'll want to be at your desk (or favourite cafe) with a notepad to hand.
Of course you can learn pretty much any language this way.
But since Lingoda is currently offering German online classes with a trial, we thought we'd focus on some of the best TV series and films from Berlin and beyond to widen your German vocabulary.
Language Learning with Netflix recommends
Dark. Atmospheric German thriller shot in shadows and filled with anxiety. Great for current social and family vocabulary and conversations.
Victoria. This extraordinary film uses just one shot and one camera to take us through two hours in the lives of Victoria, and the group of friends – and gangsters – who cross her path one evening.
Lingoda recommends
Turkisch fur Anfanger. A simple German sitcom, which explains and critiques a lot of cultural stereotypes. Good for picking up everyday German words.
Dogs of Berlin. Fast talking, fast moving German thriller. You'll need the pause button to note down line after line of German slang.
Babylon Berlin. Critically acclaimed crime series set in 1929 Berlin. Decadent, dangerous, thrilling. We love it.