Linkedin and TESTBild awards push Lingoda to the top of the Online Language Learning League
It's been a great month for Lingoda and our students, with business awards, industry reviews and 5-star testimonials propelling our language learning business to the top of the class.  
Linkedin recognition
At the start of September, Lingoda was named a top 20 start-up business in Germany by Linkedin. The list also honours the Lingoda Learning Marathon, which aims to get people fluent in a new language within 3 months – with the added bonus of earning up to 100% of your course fees back.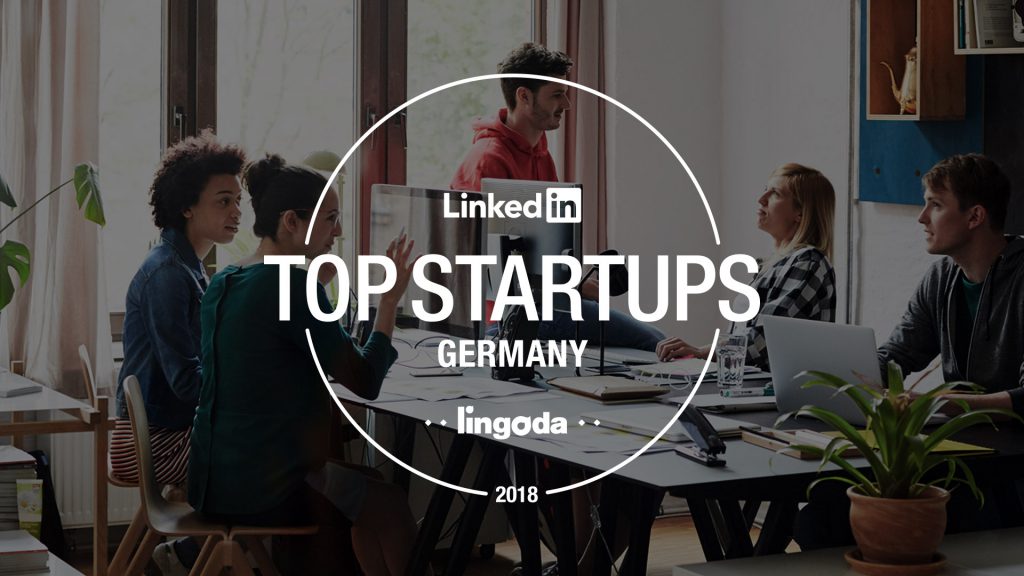 TESTBild success
At the end of the month, Lingoda also won first place in the TESTBild Top Weiter Bildings Arbieter Awards for learning, and received the highest recommendation for an e-learning language business. Like any start-up, that's growing fast, it's exciting to be recognised by the big names in social media and journalism. But the prize belongs as well to our army of expert teachers, and the thousands of students who use our virtual classrooms to build their speaking confidence in an online classroom. 
 
Student Reviews and Trustpilot
Lingoda have also received hundreds of reviews on Trustpilot.com and we are currently rated at 8.6/10!
Here are what some of our students are saying:
"Online classes with a real teacher are a great solution for all those who need flexibility, or those who can't reach a school. From an economical point of view, Lingoda is unbeatable. 8 euros for a group class is unbelievable!'' – Sara
"I heard about the Lingoda Marathon from a YouTube Channel. I was reluctant to register. Can I withstand 90 days? Will it be reliable?  90 days after and I am speaking more fluently than before. I can easily recall words and phrases, and took notes which are valuable. Everyone was there to participate and add value." – Abdulrahman
…and more
"It was a great experience and a bit challenging, but at the end we get dual benefits. One is improved language skills and the second is that you get all your money back." – Shoba
"The experience was wonderful. I couldn't believe that I managed to finish it. The teachers are all native speakers and the materials are very helpful.  I have improved my German a lot! I'm grateful to Lingoda! Thank you for the super flexible booking system, the friendly service team, the very helpful materials, and great thanks to all the teachers." – Lucie
See for yourself!
Find out for yourself and book a class with Lingoda today. Check out our homepage and select your target learning language. Remember, you can choose from English, Business English, German, Spanish, and French!