My name is Nikolai, I am 25 years old. I was born in Minsk, Belarus, but now I live in Moscow. I am a senior barman in one of the most popular nightclubs in the city. This is my story about how learning English with Lingoda gave me new confidence in my career and helped me find the job of my dreams. 
I want to tell my story about learning a new language
In 2015, I still lived in Minsk.  At that time I had the chance to communicate a lot with foreigners. I was constantly embarrassed that I could not clearly and fully express myself in English. I started learning from apps, watching movies and TV series in English, and my sister, who lives in London, helped me a lot.
I thought that I should have an additional motivation for learning the language, and I decided to apply for a job on a cruise ship that required knowledge of English. I began to prepare for the interview and I learned new vocabulary, but my English still remained at a basic level.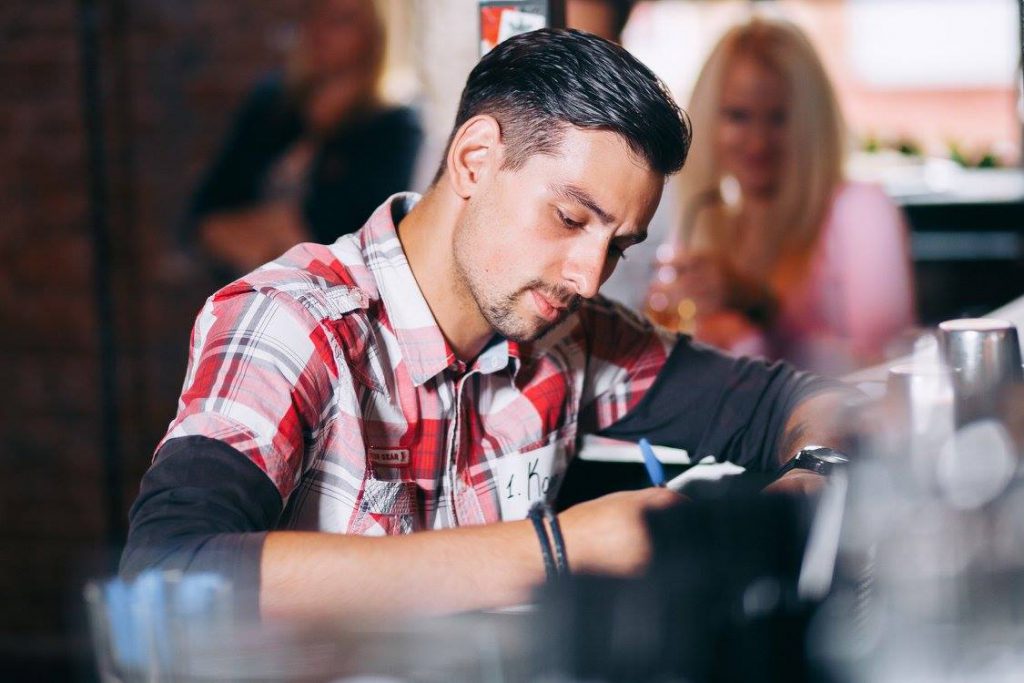 Interviews and disappointments
Unfortunately, I wasn't invited for the second round of interviews as the company refused to see me because of my tattoos. Can you imagine how stressful it was? Long preparation for the interview and then such a disappointment. It made me feel depressed. Nevertheless, I decided that I shouldn't stop if I really wanted to push my career in this field! I tried to immerse myself in English as much as I could. For instance, I always asked my colleagues to call me when foreigners came into the bar where I worked, so that I could have a chance to speak with them.
Pushing myself
I began to attend interviews in international restaurant holdings, to participate in international competitions in English (it was a complete fiasco, but an invaluable experience!). Then I decided to move to Moscow. I thought that this would be my first step into the big wide world. I always dreamed of working in Europe, America and Canada, travelling around the world and discovering something new. English has to be the first requirement for plans like this!
Chasing my dream
After two and a half years in Moscow I learned a lot. Most importantly, I improved my English language skills.
However, during this time, I still dreamt of being fluent and traveling around the world. So, I decided to try again and apply for an interview on a cruise ship. What if they changed the requirements and were now accepting people with tattoos? To be honest, I thought of removing my tattoos, since I failed three interviews in various restaurant holdings because of them!
A second chance
I called the recruiting company about the job on the cruise ship. It turned out that I only had two weeks to prepare for the interview with the cruise company. The best bit? They now accept people with tattoos! I immediately answered "yes" and began to prepare the documents for an interview. At that moment, I decided to leave my job and focus on the spoken language as I could not afford to fail the interview. 
Beginning the search
I began to search for courses, attend conversational clubs, and I tried online schools. It was difficult to adjust the clubs to my schedule, because I changed several flats at that time and had an undefined schedule, which did not allow me to attend the classes. Offline courses were too expensive, too time consuming and too generalised. I chose online training because it is cheaper, more convenient and it has the same quality as offline classes. At first, I tried one well-known school, which is based in Russia. I was disappointed with their approach. They were really pushing me to buy their product. The platform itself was automated, and the Russian-speaking teachers were not interested in my progress at all, but classes with native speakers were way too expensive.
Online learning
In the end, my sister recommended that I try the online school, Lingoda. She prepared herself for the Cambridge exams with this school. There are no Russian-speaking teachers, which meant that I had to leave my comfort zone. It was very important for me, because I memorise everything much better in stressful and emotional situations. I booked the first trial class. It was structured and I enjoyed a clear conversation with a teacher from New York. I realised that this is what I needed!
Getting started with Lingoda
I purchased a subscription for eight group and two individual classes for a really reasonable price, compared with other schools. I refreshed my language in only two weeks. In addition to the themed lessons, there is also the opportunity to choose a customised lesson with Lingoda. Of course, I chose the topic "Job interview on a cruise ship for the position of bartender".  It was very cool, a real one-hour preparation specifically for my interests! You can literally choose any topic, it could be travelling, any type of interview, practising skills for a particular job, and so on. It's so easy, you just book a class on this particular topic and have your lesson!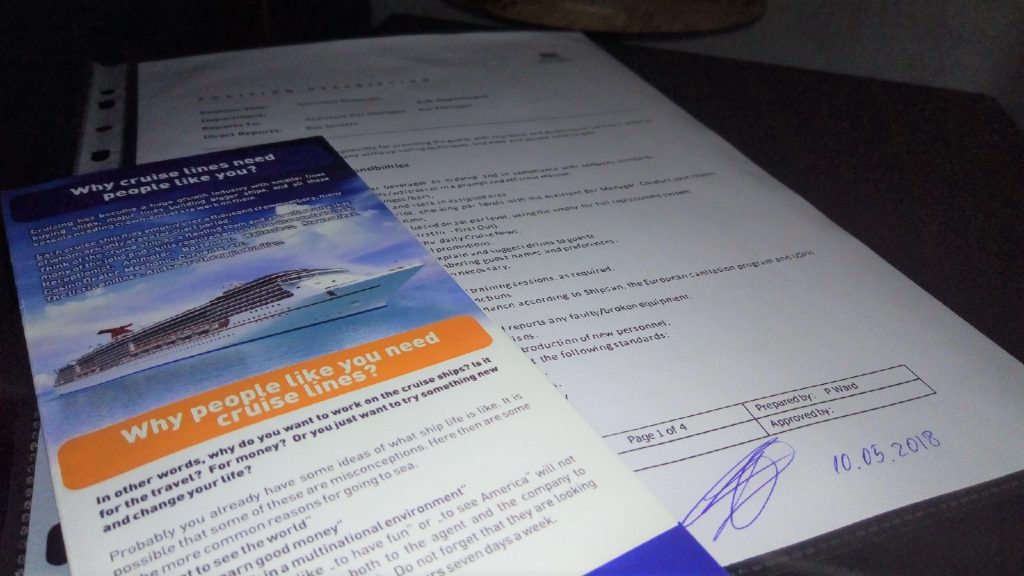 What next?
As a result of my hard work, on April 16 my ship sails from the port of Jamaica!
I have been waiting for this contract for five months and all this time I have been working intensively at Lingoda, because I want to be 100% prepared! I will continue studying on the ship, because learning a language is a long process. 
In the meantime, I will be preparing for my exciting trip! I will write more about my preparations and how I am learning the language to use in everyday life!