Lingoda's Guide to the Russian Leather Ball Competition 2018
St Petersburg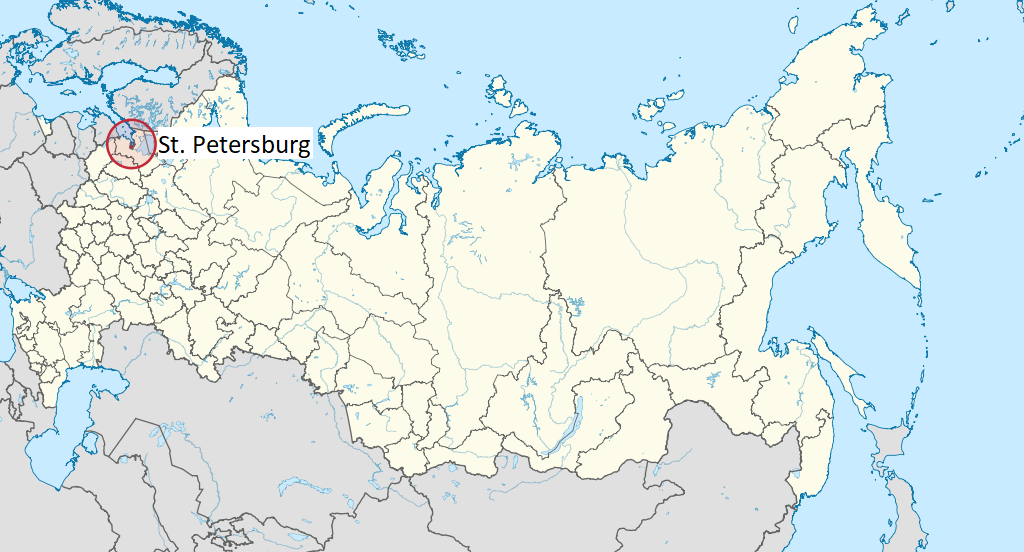 St. Petersburg, located to the far-West of Russia, close to the Finish border
Interesting Facts:
– For almost the entirety of Russia's existence, St. Petersburg was the capital of Imperial Russia.
– Famed writer and poet Alexander Pushkin "russified" the "foreign" city name "St. Petersburg" to Petrograd. Too bad the Soviets came in and changed it again soon after.
– Leningrad, as it was known from 1924-1991, was under a 900-day siege during World War 2, without surrendering.
– During the Russian Revolution of 1917 the population of Petrograd dropped dramatically from 2,4 million to only about 740 000 within 4 years.
Climate:
-St. Petersburg is not as cold in winter as other cities in Russia, although it is much further north. On average, temperatures only drop to -8,0°C in January.
– Summers are quite mild, at +23,0°C on average in July. Don't be around for a heat-wave though.
– At 165 days of overcast a year, St. Petersburg is not exactly a sun-drenched paradise. Average rainy days in September-October go up to 20 out of 30.
Must-see landmarks:
-As the capital of Imperial Russia for 200 years, St. Petersburg has acquired an unparalleled wealth of culture, architecture and iconic landmarks. So much so that it would be impossible to make an exhaustive list.
– Peterhof Palace, also known as the "Russian Versailles", is an unbelievably magnificent building complex with gardens and fountains of exceptional beauty.
– The Winter Palace, the official residents of Russian monarchs from 1732-1917, with its 1786 doors, 1945 windows, 1,500 rooms and 117 staircases is also a place you shouldn't miss when in St. Petersburg.
– The Peter and Paul Fortress, the original building around which St Petersburg was built, also known as the "Russian Bastille" (France had a lot of influence in the arts and architecture at the time) is a third must-see.
Volgograd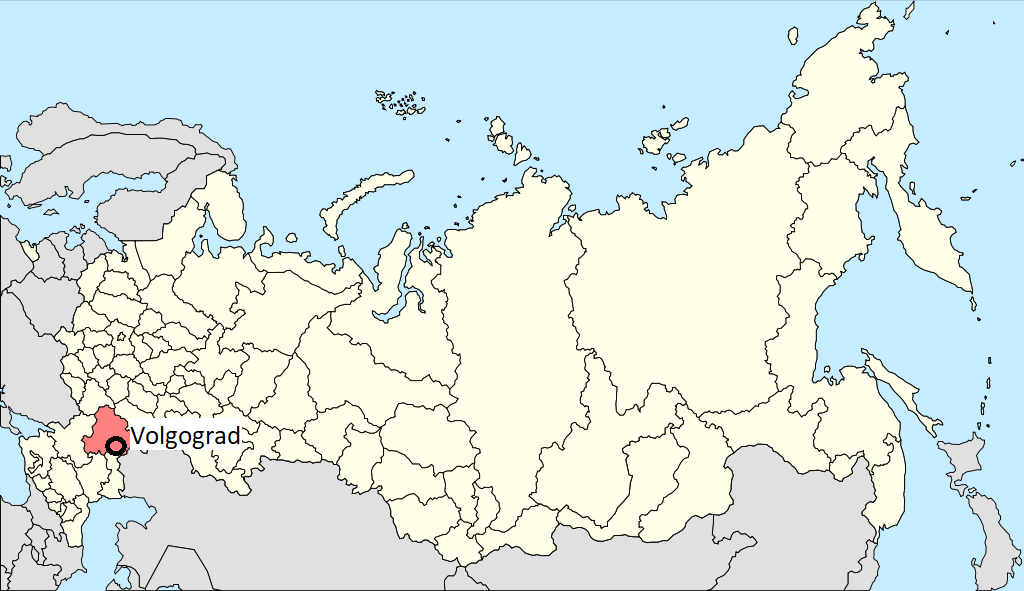 Interesting Facts:
-Tsaritsyn, then Stalingrad, then Volgograd has the largest hydroelectric plant in all of Europe.
– Since 2013, the city may officially be referred to as "Stalingrad" in honor of its heroic role in World War 2, where the largest and bloodiest battle in human history took place.
– Honoring Stalingrad goes even beyond Russia. Paris for example has a square named Place de Stalingrad and a metro stop named Stalingrad.
Climate:
-Volgograd is much warmer than most other Russian cities. Record heat in August was measured at +43°C, with an average temperature of +28°C. Even in winter average low temperature only go down to about -9°C.
– Volgograd is also comparatively sunny. In summer, rainy-day-averages are at about 9 days a month. Mean monthly sunshine hours for July are 330 hours a month, meaning 11 hours per day. Not bad.
Must-see landmarks:
– Most notably, the Motherland Calls statue is a must-see when visiting Volgograd. It is the tallest statue in Europe, tallest statue of a woman and tallest non-religious statue in the world. The sword alone is 33 meters and the statue weighs in at 8,000 tons. It is also twice the size of the Statue of Liberty.
Motherland Calls, as it towers over Volgograd.
– The Volgograd Planetarium is another note-worthy sight to see. Its only a few minutes' walk away from the tree-lined main street which you can take to explore the rest of the city.
– Like many Russian cities, Volgograd has a lot of green spaces and parks. Just take advantage of the beautiful weather and go for a leisurely stroll around the river bank.