Lingoda! What's the big deal?
It's been a big year for Lingoda. With a host of awards and accreditation, we are growing day by day. Our facts and figures show that we are responding to our students better than ever, with thousands of successful language learners across the globe.
We wanted to share some of our Lingoda facts with you. What are our most popular lessons? How many teachers do we have? Where do the Lingoda staff come from? Read on to find out more.
Our students
Students are the core of Lingoda. They're the centre of our journey, and they're all doing brilliantly!
Our teachers
We only hire the very best, highly qualified, native speaking teachers. They're here for your language learning needs with lessons available 24/7.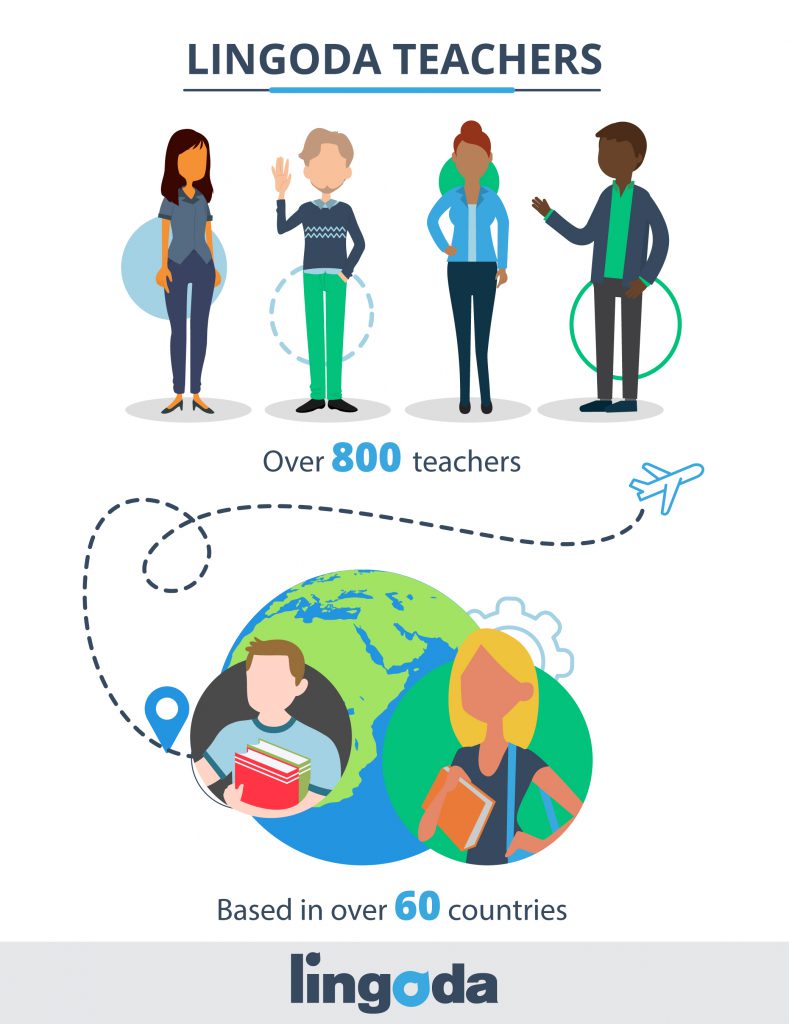 Our staff
Our wonderful Lingodies hail from almost every corner of the globe. From New Zealand to India to Brazil to South Africa!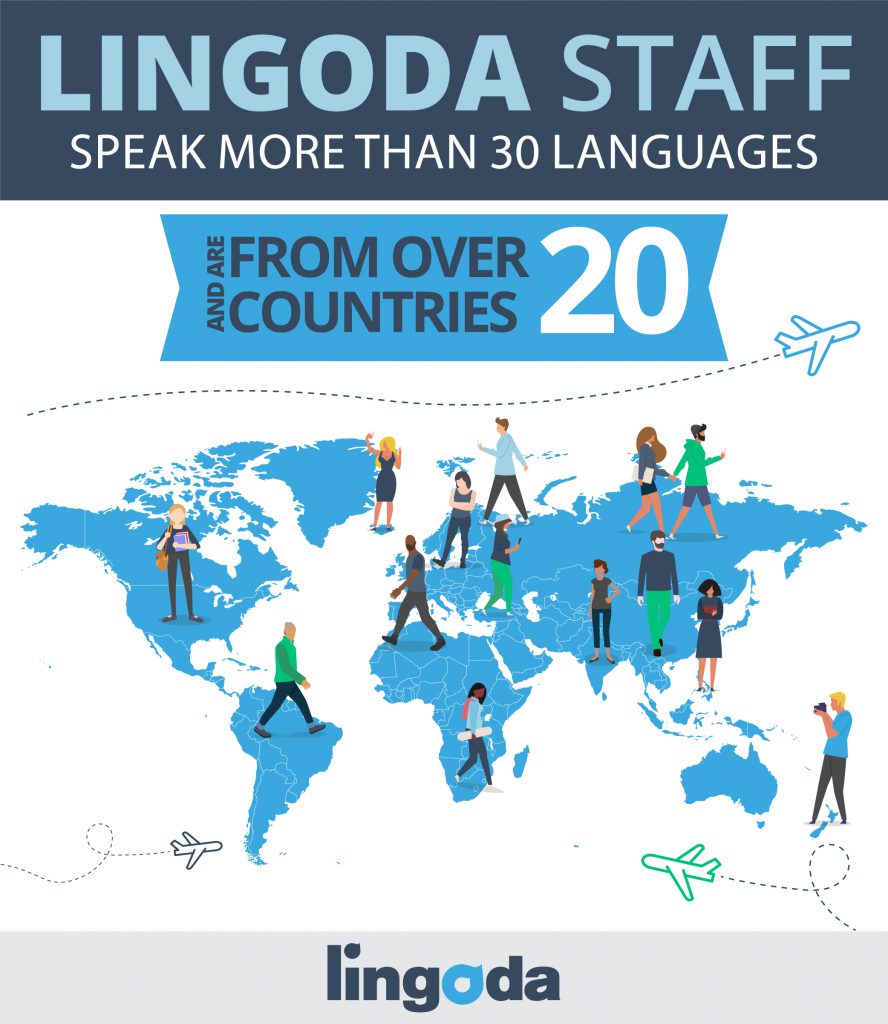 Our curriculum and lessons
With thousands of lessons in our curriculum, we constantly keep up to date with the latest topics of interest. Our lessons are regularly reviewed and adapted to meet our student's needs.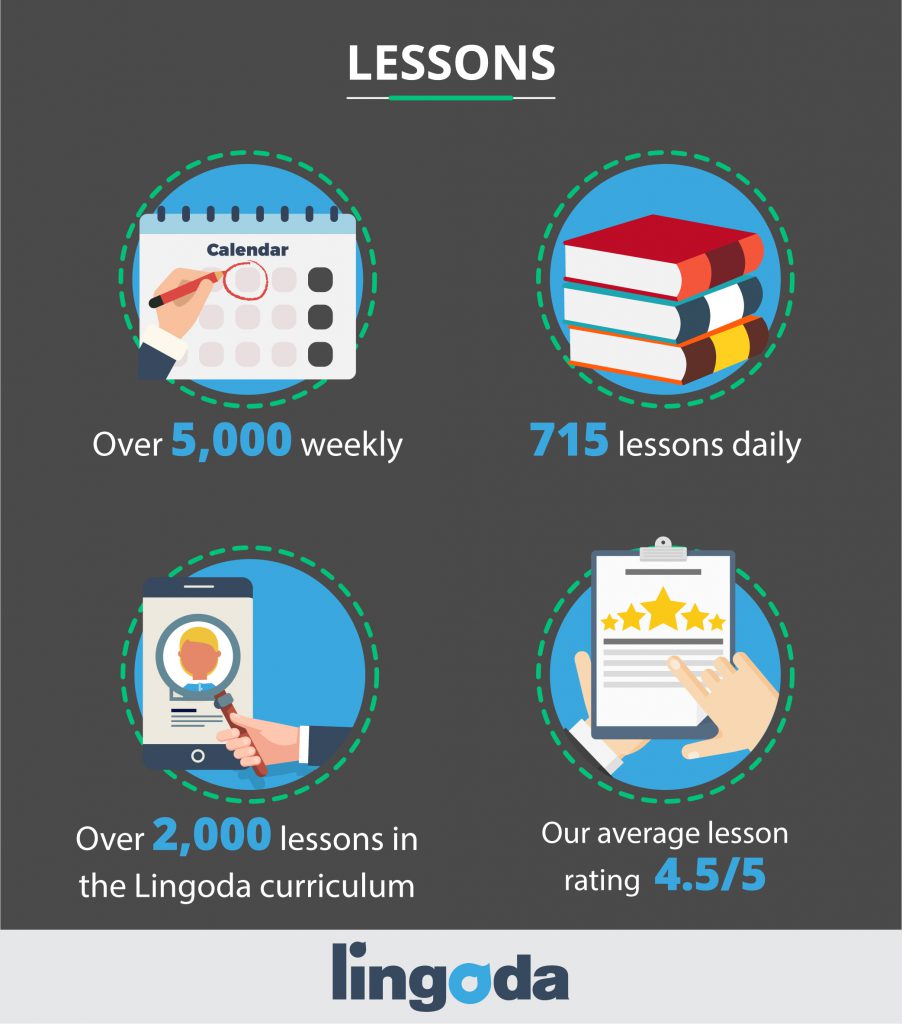 Connect with us
We'd also love to hear more from you on our social channels. Connect with us today for all the latest language learning hints and tips: Twitter, Facebook, Instagram and VK.