Could you learn a language in three months?
Learn a language with the Lingoda Learning Marathon Challenge
Our Lingoda Expert, Lana, met with Russian artist, Evgeniya, to discuss life in Berlin, becoming a professional artist, and successfully completing the German Lingoda Learning Marathon Challenge.
If you would like to view the full video of the interview, check out our YouTube page, here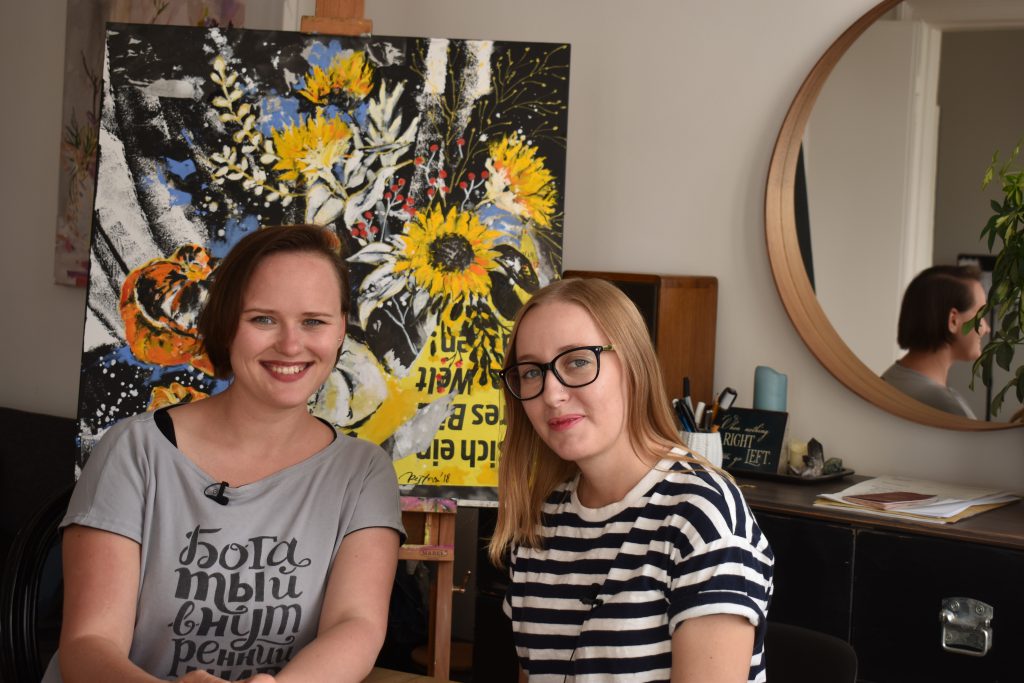 Lana: Hello, I'm Lana. I work at Lingoda. It's a real challenge for me to film this video because German isn't the language I use at work. My level of German is roughly B2/C1 and I'm still learning with Lingoda. My native language is Russian (which you can probably tell from my accent) and I also speak English. Today I'm speaking in German with Evgeniya, who successfully completed our marathon. Just like me, she comes from Russia and she is now at B2/C1 level and would like to share her experience with you. I'm going to ask her a few questions about her life in Berlin. So, hello!
Evgeniya: Hello Lana!
Lana: You learnt German with the Lingoda Marathon Challenge,  right?
Evgeniya: Yes but, to be more precise, I was well prepared. By that I mean that I'd previously learnt German with an integration course and also with a few language courses.
Lana: OK, that made it a bit easier, I guess?
Evgeniya: Yes, it was a bit easier, plus I live in Berlin.
Lana: And you know the colloquial language.
Evgeniya: That's right. I'm in the right linguistic environment.
Lana: How has it influenced your life?
Evgeniya: I've started to sell my pictures and, since August, I've been registered with the German tax authorities as a graphic designer and freelance artist. I couldn't have done that without German. I've really taken some huge steps and, without German, I would not have been able to get through it all.
Lana: You sell your pictures, right?
Evgeniya: Yes, I sell my pictures and illustrations and I also work with my customers in German.
Lana: Nice, very nice. Do you maybe have any tips for potential Marathon participants?
Evgeniya: I'll gladly share my tips. The first thing that's very important is planning well. I mean booking all classes in advance. My second tip is to look at the presentation before the lesson so you can be well prepared.
Lana: I do that as well. Thank you for your time, it was really interesting. Take part in the Lingoda Language Marathon and speak German like us, or maybe even better than us!
Evgeniya: Have fun!
The Lingoda Language Marathon Challenge
Join the Lingoda Learning Marathon Challenge today and you could earn up to 1400€ of your cashback!
If you'd like to find out more about the courses that Lingoda offers, visit our website for our latest deals and offers today!